How to distinguish high-quality aluminum truss?
2020-11-12
The quality of aluminum truss is the first issue that customers pay attention to when buying a truss. How important is high-quality, efficient and safe aluminum truss? It is necessary to fully understand the production technology of aluminum truss, etc., it is best to conduct a factory site visit. Jiangsu Shizhan Group Co.,Ltd factory covers an area of 35,000m² and is headquartered in Wuxi, China, waiting for your arrival at any time. First, generally speaking, the high-quality aluminum alloy truss is welded finely, the welding pattern is fish-shaped, and the size is accurate. There will be no misalignment of screw holes or misalignment of the truss and accessories. The inferior aluminum alloy truss has rough welding, irregular shape, large and small solder joints, and the solder joint is like a small hill, which is not beautiful at all. Second, the high-quality aluminum alloy truss has been treated with acid, which shows that it is bright silver, novel and elegant, and glorious. The inferior truss has not been treated with acid, and it has an earthy gray color with a dull surface. aluminum truss stage Third, the high-quality aluminum alloy truss is generally packed in bubble bags to ensure that the product will not wear during transportation; while the packaging of the inferior aluminum alloy truss is packed in plastic bags, which is easy to wear during transportation. Both ends of the main pipe of high-quality aluminum alloy truss are welded with plugs, which will enhance the strength of the truss itself; while the main pipe of the inferior aluminum alloy truss is empty at both ends, which is neither aesthetically pleasing nor high in strength. It is easily deformed when hit. Finally, both ends of the high-quality aluminum alloy truss are polished by a grinder to ensure that the two ends of the truss are flat. After welding, the low-quality aluminum alloy truss is not polished at both ends. It is not flat and uneven when connected. As a supplier of truss stage system, Shizhan Group is committed to providing customers with a variety of Truss stage solutions, especially aluminum truss stage is our main product. After qualification certification, the product is trustworthy. Tag: truss stage system, Truss stage solution, aluminum truss stage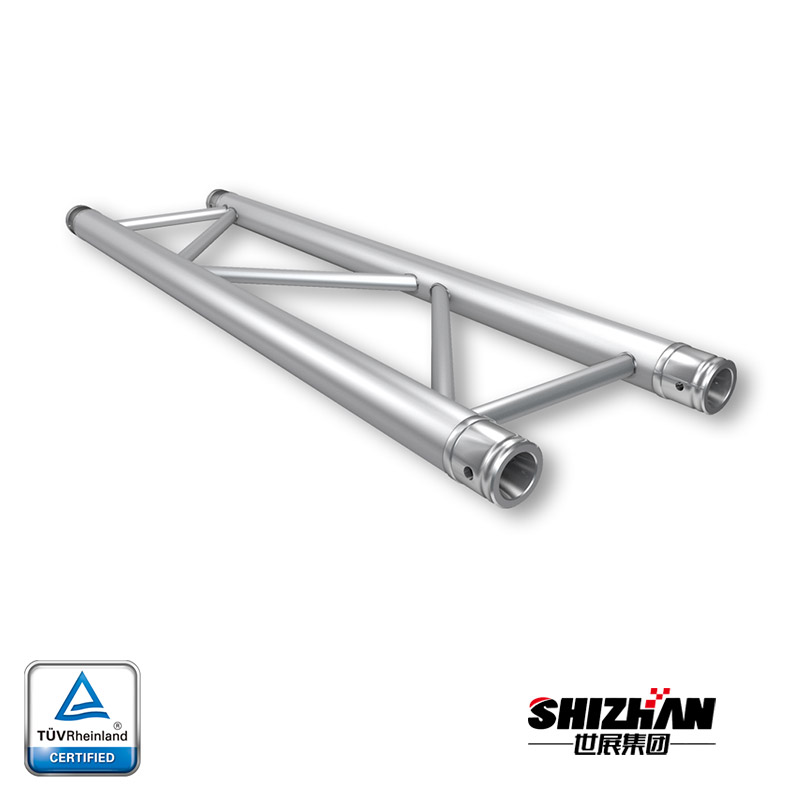 At present, Shizhan Group Guangzhou Branch has taken an international leading position in the production of
truss display
. The truss display series has become a hot product of Shizhan Group. Adoption level of production technologies for our company light stage is in good progress. It is available with OEM/ODM service. our company has been cooperating with lots of professional manufacturers in China. It is manufactured by an ISO9001:2000 certified factory.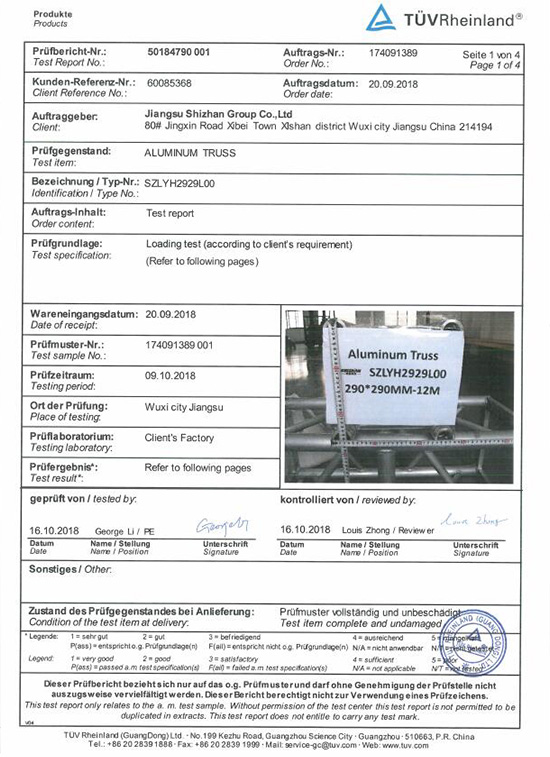 We work towards achieving cost savings at various stages such as purchasing raw materials, shortening lead time, and reducing manufacturing expenses through waste reduction. Get quote!