New type aluminum alloy round tube buckle truss
2020-11-12
The aluminum alloy round tube buckle truss, which is quietly popular abroad, is made of GB6061-T6; Using aluminum alloy buckle butt joint, the arc of the fastener is completely consistent with the main truss, and the butt joint is seamless; Aluminum alloy primary color products: Aluminum alloy primary color products Aluminum alloy primary color products Surface black spray color treatment: Surface black spray color treatment Surface black spray color treatment Aluminum alloy polished buckle Aluminum alloy polished buckle 300*300*300 adapter 300*300*300 adapter Carrying capacity: After the simulation analysis of the 2.7-meter truss, the deflection of the middle part is less than 5mm, the overall stress distribution is relatively uniform, and the connection between the inclined pipe and the lower main pipe is relatively large, about 70Mpa. The stress distribution at the junction of the two ends of the truss main pipe and the angle aluminum is concentrated and reaches the model maximum value of 94 Mpa (as shown in the red circle in the above figure). The theoretical yield strength of the material σ=2.750e+008N/㎡, the safety factor of finite element analysis is about 2.9 times, and the theoretical maximum load is about 1450kg. Shipping container site Shipping container site Japan exhibition installation site Japan exhibition installation site Jiangsu Shizhan Group Co.,Ltd is committed to truss production, R&D and export. It has more than ten years of production experience in the field of stage truss manufacturing. It can provide customers with a variety of truss system solutions.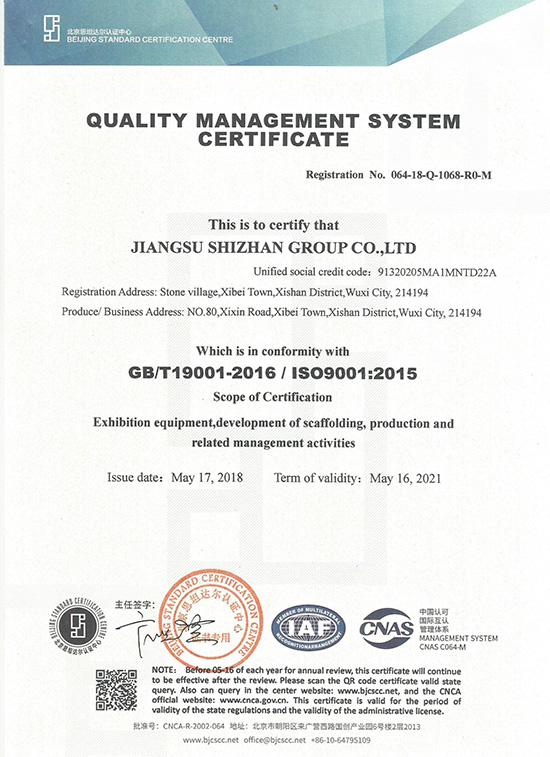 Shizhan Group Guangzhou Branch is one of the leading manufactures of aluminum scaffolding in China. The
crowd control barrier
series has become a hot product of Shizhan Group. Shizhan Group sport bleacher is designed by ourselves with the inspiration we find at various trade shows. It has optional materials, mainly 6061-T6 aluminium alloy and Q235 steel. Supplying quality truss display and considerate service with consumers has always been we profession. It is checked for avoiding twisting and deformation from heat.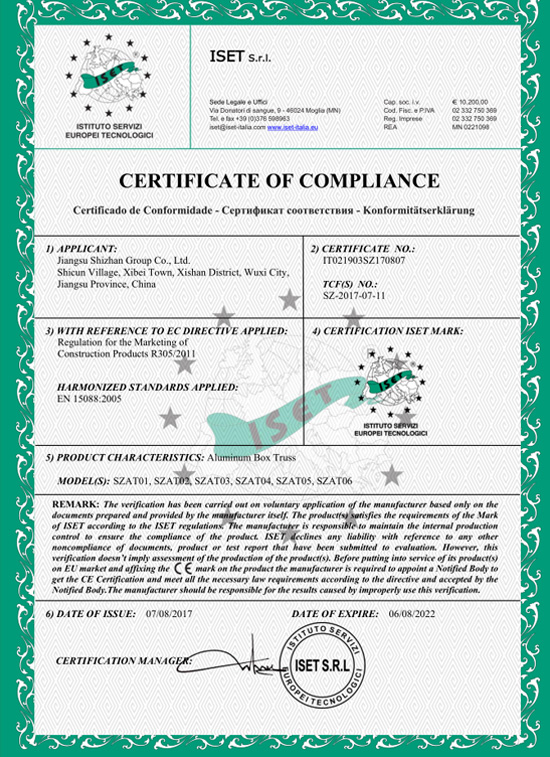 Our commitments to closed-loop sustainability, constant innovation, and imaginative design will contribute our being an industry leader in this field. Inquiry!